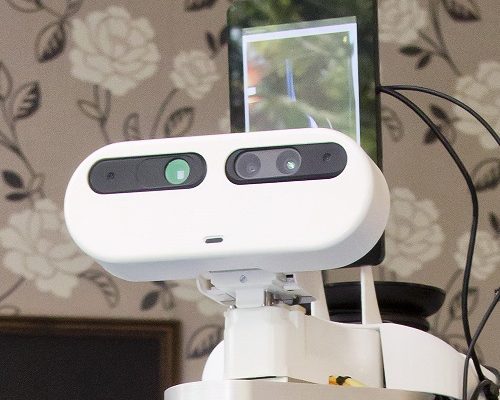 Robot Rose 2.0 Developments
Robot Rose provides opportunities for effective and efficient care.
Status: In Progress
Since January 2015
At Heemskerk Innovative Technology we are dedicated to developing care robot Rose such that it can support care workers and clients in healthcare. In doing so, we focus on making robot support tasks autonomous and ensuring that when autonomy does not suffice, the robot can be remotely operated instead. Combined, autonomy and remote operations enables Rose to be implemented into healthcare in a safe and robust way.
Screen care is also possible via Robot Rose. Doctors and healthcare professionals can make visual inspections and talk to clients through their own tablets. We expect to be able to bring the robot onto the market in 2021. Rose is the way to make people more independent and provide much needed support in Health Care.
Developments on Rose are ongoing. Are you interested in knowing more about Rose? Please contact us through the contact form.
Are you interested in joining the HIT team and contribute towards Rose 2.0 developments? Please see our openings page (also see quick-links below).