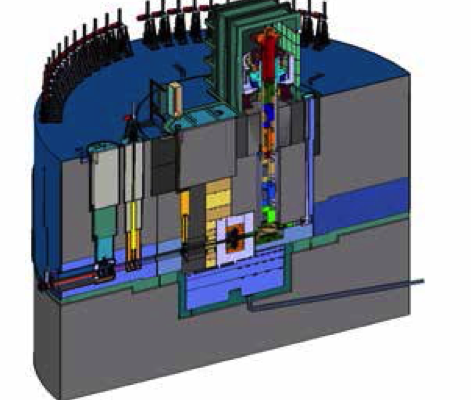 European Spallation Source (ESS)
In Lund (southern Sweden), construction has started of the European Spallation Source (ESS), a new, world-class research center, funded by 17 European countries (of which not The Netherlands). The main objective of the research facility is to do material research with the help of neutron irradiation in up to 22 experimental stations.
Status: In Progress
Since January 2014
ESS • Design Project
Challenge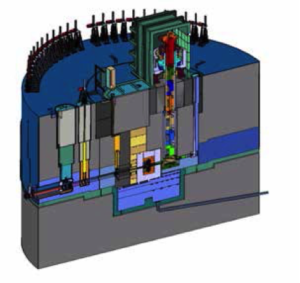 The European Spallation Source ESS comprises a giant linear accelerator, a revolving helium cooled tungsten target wheel, a wide range of state-of-the-art neutron instruments, a suite of laboratories and supercomputing data management and a software development center.
ESS is more than an advanced research tool. It is also a major new European Research Infrastructure Centre (ERIC), starting from scratch. Activation of the neutron source area around the rotating target poses challenges for maintenance to be performed remotely. A specific problem is the maintenance of the moderator. Another challenge is to define all maintenance work to take place in the Active Cells.
Solution
There is a new moderator concept development, where the original moderator is split into two separate units (upper and lower). For maintenance of critical moderator module at the bottom of the target wheel has established a task force.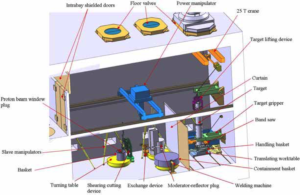 Contribution HIT
Heemskerk Innovative Technology supported the design teams at ESS and Fagerstrom in developing the Twister, the assembly of the target station and the establishment of the active cells, using the experience of ITER maintenance. It also makes HIT on the basis of components, tools and procedures, the need for an inventory maintenance tasks in the active cells.