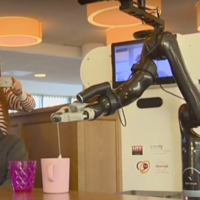 Robot Rose on Local News Broadcast (Dutch)
On November 29th, Robot Rose was covered on the Dutch tv channel "Omroep Brabant".
Delft, The Netherlands, December 4th, 2016
In addition to the news bulletin on "Omroep Brabant" (below), Rose was also covered by the general Dutch news broadcasting station. Watch this video here.