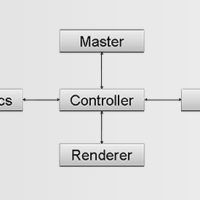 Architecture Review of Virtual Slave project
On September 17th the "Architecture Review" of the Virtual Slave project took place. During this first project milestone the market research and the functional system design were presented.
Sassenheim, The Netherlands, October 11th, 2009
The general architecture of the Virtual Slave Simulator is determined, in the next phase of the project the implementation of dynamics and the training-aspects will be eleborated. The "Design Review" will be the next project milestone.