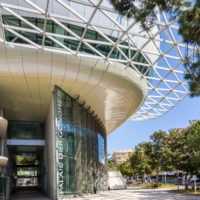 HIT Present at IBF 2019
End of March 2019, HIT was present at the ITER Business Forum (IBF) in Antibes – Juan-les-Pins.
Originally published by on April 12th, 2019
Together with other Dutch companies participating in the Partners in International Business programme, HIT shared a booth in the Exhibition.
This year, there were over 1200 attendants from over 450 different companies and Institutes. Besides managers, scientists and engineers from ITER-IO in Cadarache and from Fusion-for-Energy in Barcelona there were many companies represented.
HIT announced a new contract with F4E in the area of Remote Handling of the ECRH-Upper Launcher, in follow up of work done before together with DIFFER. HIT also received positive feedback on the recent speech given by director Cock Heemskerk in the European Parliament on the spin-off of HIT's ITER activities into care robots.