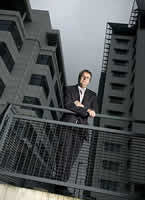 Robots in Space (Article)
Cock Heemskerk (48) is one of the developers of the European Robotic Arm, that will be launched to the ISS space station in the year 2011. The robotic arm will be the first intelligent crane in space.
Originally published by on April 14th, 2009
Cock is working on a robot with the complexity of human hands. Read the full (Dutch) article here.