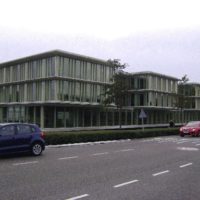 A New Office – A New Place to Breed Innovative Ideas
As of the 1st of October 2010, the HIT office is situated at the Jonckerweg 12 in Noordwijk. This incubator center is centrally located and moreover, is within easy reach of both public transport and highways.
Noordwijk, The Netherlands, October 10th, 2010
The technical heart of the European Space Agency (ESA) – the European Space Research and Technology Centre (ESTEC) – is just around the corner.
Due to the explosive growth of HIT, we outgrew our old office and we were in need of more space. We have found this in the newly constructed office complex. An official opening will be held soon.
We would like to welcome you at our new location!
Also see our Contact page for all the details.